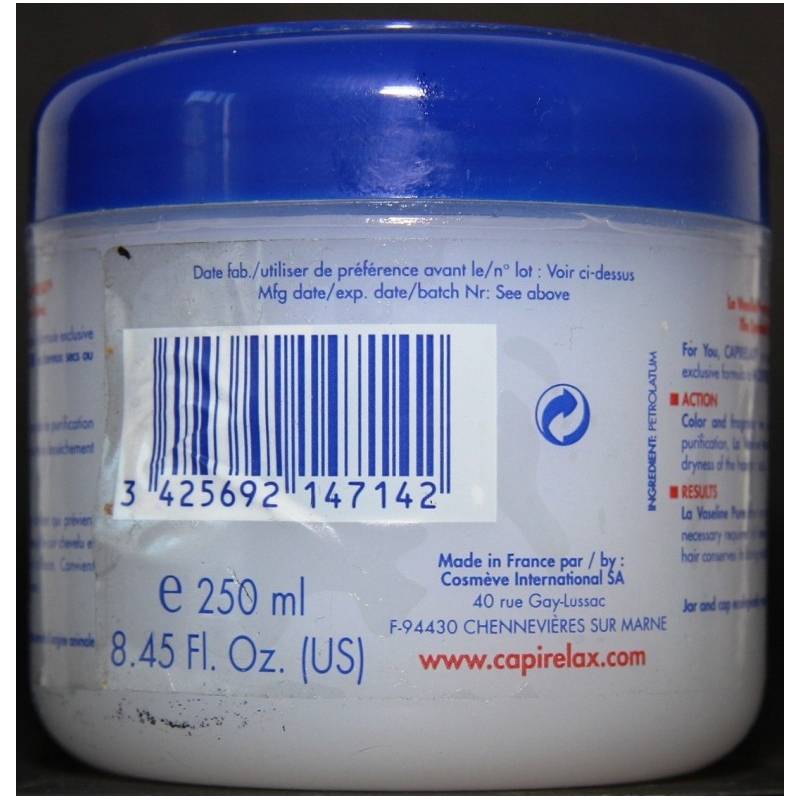 8.45 fl.oz - 250 ml
For all hair and skin types
La Vaseline Pure is a treatment by Capirelax, the specialist for dry or damaged hair.
For you, Capirelax has especially elaborated La Vaseline Pure exclusive formula to moisturize and protect dry or damaged hair.
Action:
Color and fragrance free, stemmed from an optimal process of purification, La Vaseline Pure efficiently fights against the excessive dryness of the hair and scalp.
Customers who bought this product also bought:
Customers who bought this product also bought: